Fishing trip
A six-hour fishing trip for 1-4 people. According to the agreement, the target fish are mainly perch, pike or zander.
Several dining options, the charge and implementation of which are agreed upon when booking the trip.
All fishing equipment and life jackets/flotation suits are included in the price.
Departures for example: Simpelejärvi Parikkala, Puruvesi Kesälahti/Punkaharju/Kerimäki, Pyhäjärvi Kesälahti/Uukuniemi, Orivesi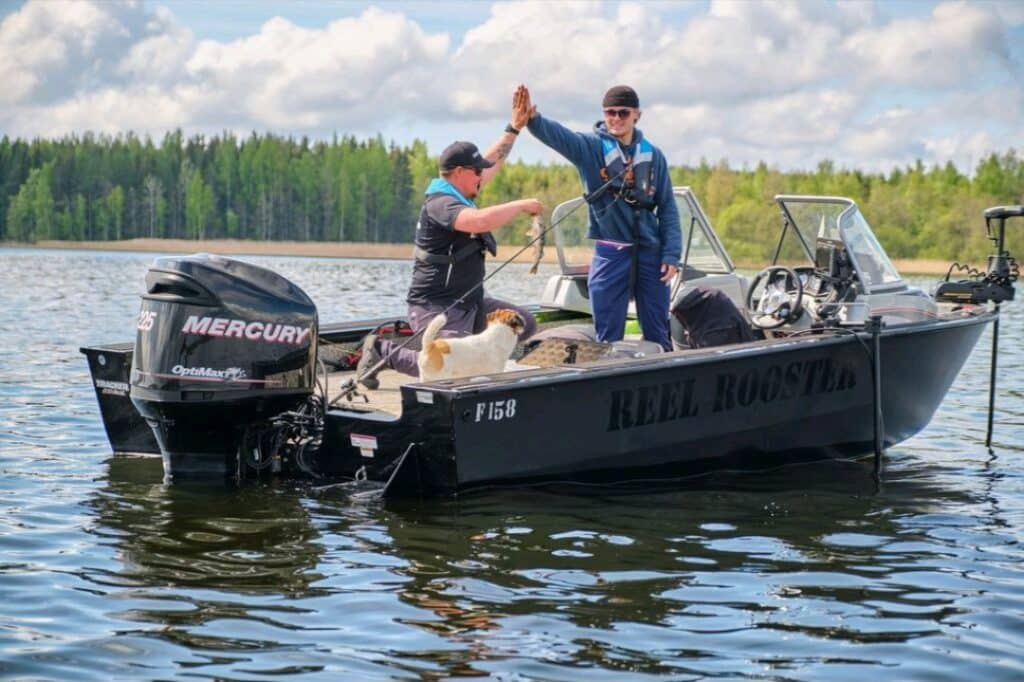 Sprint trip
Sometimes you don't have time to spend the whole day on the water, but a shorter fishing trip or boat trip is enough to relax. On the 2-hour trip, you have time to visit even after work.
Are you interested in a fishing trip?